VIP balloon flight
On board of a gondola which is exclusively reserved for you, you will fly over the Loire Valley, the Cher or the Indre, the most beautiful castles of France, the vineyards and the forests of Touraine.
A glass of "bubbles" will be served to you on board to allow you to make the most of this exceptional moment. You want to fly over a particular place? Let us know!
Flights in spacious and comfortable gondolas that can accommodate 2 to 8 passengers.
Flights depart near the castles of Amboise, Chenonceau and Chaumont-sur-Loire. Are you a resident of Touraine?
We can also take off from your home if the conditions are suitable.
Your flight schedule
(about 3 hours)
Personalized formula :
Pick up at your hotel or at your place of residence in our 4x4 vehicles.
Security briefing and weather briefing. Inflation of the balloon in which you can participate
Unique flight from one of the gardens of our partner castles (subject to suitable weather conditions)
Embarkation for a free flight of one hour at the mercy of the wind, with overflight of a place of your choice if necessary. Tasting bubbles in the air
On landing, "Toast to the Aeronauts" and "Aeronaut" graduation ceremony.
Return to your hotel or place of residence in our 4x4 vehicles.
The little extra : for any purchase of a flight ticket, a tasting visit of the Caves Plou & Fils in Amboise is offered to you.
Discover also these balloon flights
Romantic flight Discovery in a hot-air balloon
What could be more romantic than a hot-air balloon ride followed by a night on the lake!
From €699.00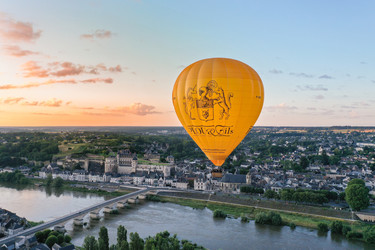 Internet exclusivity: Weekday flight
A very economical ticket!
From €189.00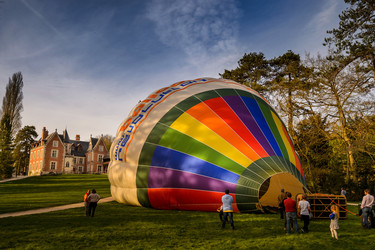 Vol Romantique VIP en montgolfière
Quoi de plus romantique qu'une ballade en montgolfière suivie d'une nuit tourangelle !
From €999.00