Shooting and aerial photography in a hot-air balloon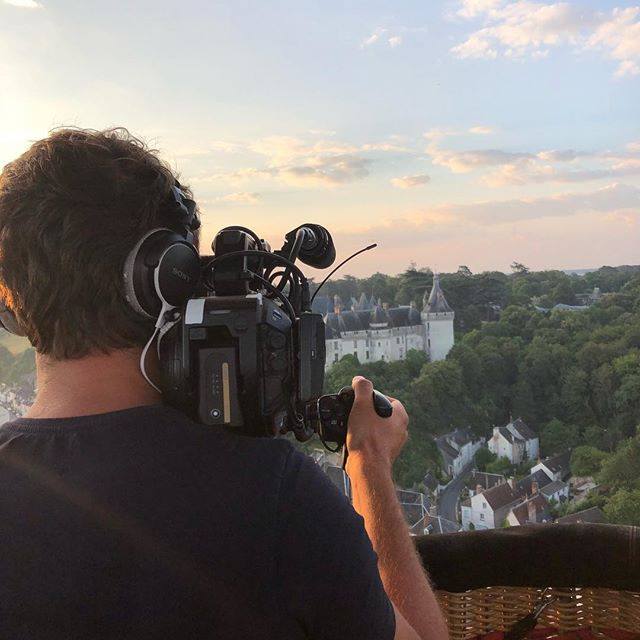 Balloon Revolution-EvenementCiel accompanies you in your projects of reportage photos, videos, advertisements, clips, feature films or documentary films. The balloon is dedicated to you during your project and the pilot adapts to your constraints to offer you the best conditions for aerial shooting.
The hot air balloon has a large number of advantages: take-off points à la carte from private or hard-to-reach terrain, unbeatable stability, 360-degree view, wide amplitude in terms of altitude (no floor and ceiling at about 3,000 m altitude), no low-altitude air movement (unlike the helicopter for example), a great freedom of movement for the photographer or cameraman, the possibility to take with you a lot of equipment... It is the ideal aircraft for vertical shooting.
However, it should be noted that one does not master the course. The balloon will therefore be chosen for specific shoots, targeting a geographical area and integrating the part of improvisation of the journey into the filming work.
We can provide you with game balloons, totally neutral and without markings. It is also possible, for your staging needs or for the shooting of an advertisement, to personalize our balloons (branding).
The flight is under the authority of the pilot, which guarantees the safety of the flight and compliance with the rules of civil aviation. We can participate in the scouting, establish flight plans and take care of all the paperwork, the authorization requests. We can also intervene in advance of your shooting, from the scenario or technical cutting phase, in order to advise you and guide you in your choices of aerial images.
You have a project ? Contact us!