Captive flights
b]Balloon Revolution-EvenementCiel offers you to celebrate your events in a tethered balloon. It's a great way to be seen by as many people as possible!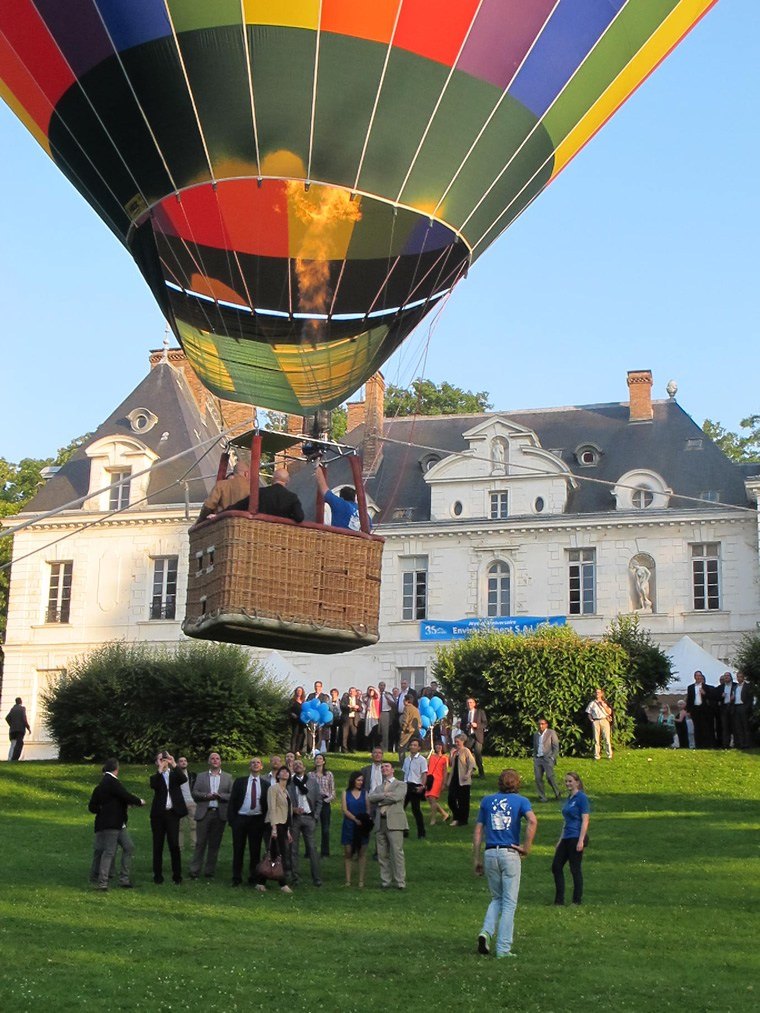 Do you want to highlight a one-off commercial operation, mark the launch of a new product, inaugurate new points of sale, launch an advertising tour or simply liven up a cocktail party?
b]The hot-air balloon is a playful tool, very noticed and surprising.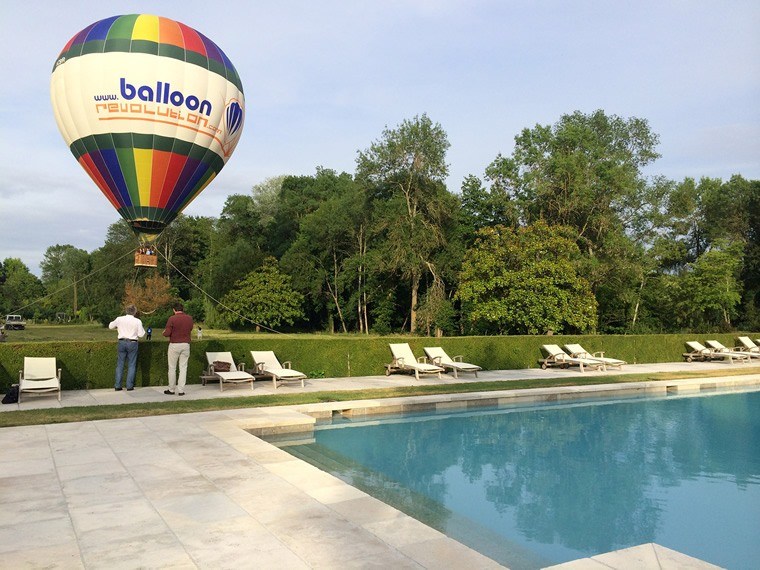 During a captive flight, the balloon, held on the ground by ropes, rises from 20 to 40 metres in altitude, visible for several kilometres. You will thus be able to give a short baptism of air to many people. A unique aerostatic experience that they will remember for a long time!
The balloon can be inflated and deflated quickly. It is possible to present it at different times of the day, day and night.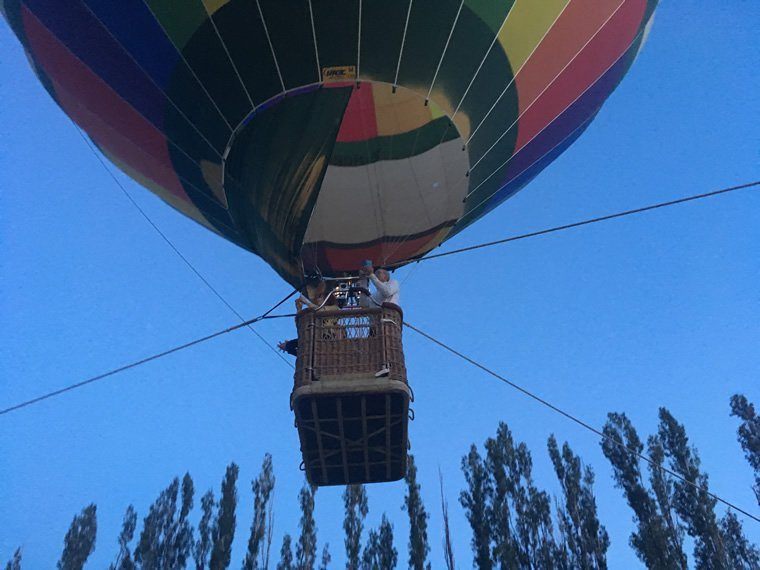 As an option, we can make banners with your logo, to be fixed on the envelope or on the carrycot.