Touraine in a hot-air balloon

with BalloonRevolution Amboise Hot Air Balloon
Our Travellers talk about it best

Beyond bucket list
Magical! Really truly madly magical! The experience from booking (thank you Nicolas and Kevin for making my dreams come true) to set up location at Chaumont, the thrilling and peaceful ride itself and the champagne toast with sunset back drop. WOW!!! Thank you Kevin and Tiffany for the amazing efforts for a magical event. Merci beaucoup!!!!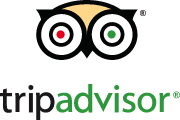 Où comment prendre de la hauteur quand on mesure 1m52...
J'ai adoré ce vol, et surtout la convivialité de Kevin et Julien. Le pilotage était parfait avec des altitudes différentes, nous permettant d'apprécier le paysage. Le petit + est le pot de l'amitié, offert à la fin du vol et le joli certificat d'ascension en montgolfière...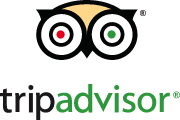 1er vol en famille
Merci à l'équipe qui a tout fait pour que le vol ait lieu malgré une météo plus que capricieuse! Encadrement par des professionnels passionnés (Kevin et Julien).Décollage à Chaumont face au château et vol le long de la Loire, survolant la campagne aux couleurs de l'automne. Cerise sur le gâteau, atterrissage en douceur... et dégustation de vin chez le vigneron propriétaire du champs. Une après-midi riche de sensations nouvelles et de rencontres. Expérience à renouveler!!!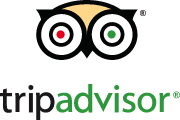 Merveilleux
C'est tout simplement inoubliable : la vue les sensations le silence... Nous recommandons vivement à tous ce moment d'exception. La gentillesse et le professionnalisme de Kevin et Julien ont participé à rendre ce moment magique.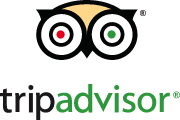 Experiência maravilhosa e única
Marcamos esta aventura com meses de antecedência. Chegamos ao Vale do Loir mas o tempo não colaborou. Por 3 dias conversamos com Nicolas para fechar o voo mas ele prezou segurança e explicou que dado o vento, relâmpagos e chuva era impossível voar.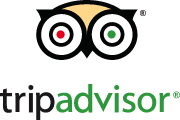 Fantastic adventure over the Loire Valley
My wife and two children had the best afternoon with Balloon Revolution soaring over the Loire Valley. We saw the beautiful countryside and the amazing chateaus. I would highly recommend this company and this activity when you visit the region.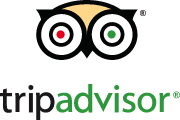 Expérience inoubliable
Superbe vol dans une petite nacelle de 5 personnes en compagnie de Nicolas. Nous avons survolé pendant 1h la forêt d'Amboise avec un passage au-dessus du château de Chenonceaux, nous conseillons un départ le matin afin d'avoir les meilleures conditions météos. Le décollage et l'atterrissage se sont fait en douceur, et nous avons fini avec un petit déjeuner offert c'était top. Un grand merci à Nicolas et Alexis !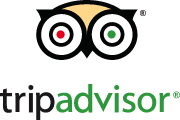 aventura nas alturas
marcamos o passeio de balão para o final da tarde e encontramos com kevin e Stephan no local combinado. O interessante foi participar da montagem do balão do inicio ao fim. Pudemos entrar no balão quando ele ainda estava deitado sendo armado. Quando estava tudo pronto para a decolagem, recebemos as instruções de voo e subimos na altura do Chateau de Amboise e fomos até Chenonceau, voando com uma brisa leve e gostosa. Kevin nos conduziu muito bem, as vezes com emoção. O pouso foi tenso - para nós porque era a nossa primeira vez. Nao para Kevin que tem experiencia nesse assunto. Stephan ja estava no local combinado nos esperando na sua van com champagne e amendoins. Era ja o por do sol das 21h. Adoramos! recomendamos!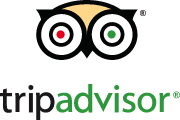 Lindo passeio
Lindo passeio, com segurança, boas informações pelo guia e uma vista inesquecível e privilegiada lá do alto do vale.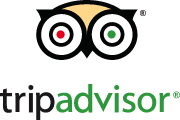 Truly memorable sunrise flight over the Loire Valley
On a Loire Valley road trip, my friend suggested we take a balloon flight. Now, I'm petrified of heights but I've always been mesmerised by the sight of hot air balloons and wanted to experience a flight in one, so I told myself to put my big girl panties on and go for it. I'm so glad I did.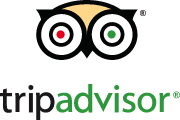 Balonowa rewolucja
Przelotu balonem przez chmury z niczym nie da się porównać. To tak jak w deszczowy jesienny dzień przenieść się bezszelestną windą, dotykając kropli, na wierzch mokrej otuliny wprost pod promienie słońca. Przeżycie niezapomnienie, polecam każdemu. Tak samo lądowanie w polu słoneczników albo kukurydzy. Zaś loty nad Loarą i okolicznymi zamkami to zjawisko samo w sobie, oczywiście z ekipą Balloon Revolution pod wodzą Nicolasa. Pozdrawiam i polecam.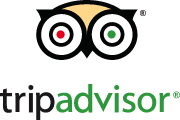 Amazing Experience
We booked a morning flight months in advance. Great communication via email. However, the taxi driver took us to the garage of the wrong company despite showing the map provided by Nicolas! The local folks at the cafe near the bridge to Ile d'Or were very helpful with directions. Kevin and Tiffany were kind enough to wait for us for a few minutes. We helped in the balloon preparation and the packing up after landing. They gave us a ride back to the meeting point and explored the town of Amboise after. It was an amazing experience for all of us.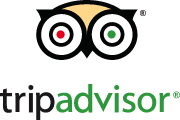 Superbe!
Un grand merci à toute l'équipe (et à son patron) qui ont tout fait pour que nous puissions faire, cette semaine, un vol en montgolfière malgré les aléas climatiques. Point très important pour les futurs aérostatiers: cette société propose des nacelles de 4 et 8 personnes alors que d'autres proposent des bétaillères de 16 places pour le même prix... N'hésitez pas, c'est une compagnie sérieuse.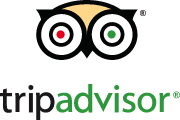 Wonderful warm weather flight over the Loire Valley
We had a awesome experience for our first ever balloon flight. Took off from the Island for close to 2 hours in the sky. We were amongst several other balloons who bobbed up and down along the way. I don't like heights however felt completely at ease in the balloon. The landing was smooth and the trip ended with from French Champagne.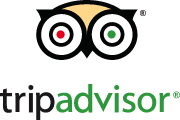 Extra
Sacha a fêté ses 14 ans en compagnie de passionnés extras. Merci merci merci. Inoubliable. A refaire !!!!