Aerial advertising and marketing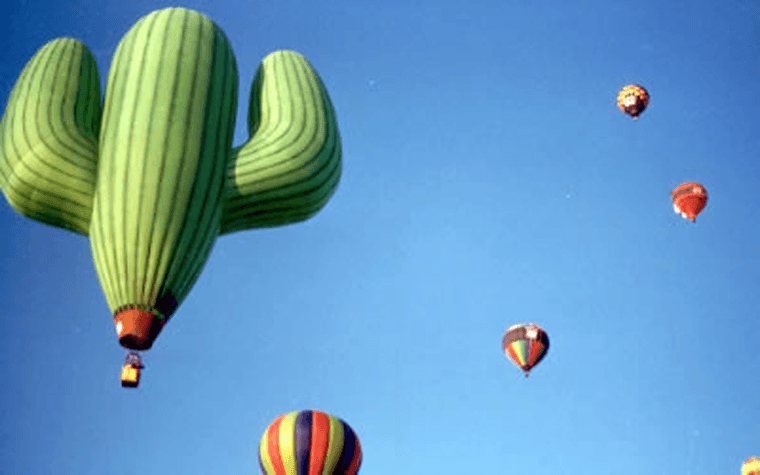 Imagine your logo or your message on a balloon seen by thousands of people!
Hot-air balloons are innovative and eye-catching advertising media. They arouse the interest of a large public with costs much lower than those of traditional advertising.
With its 30 meters high and its 1000 square meters of surface, a hot-air balloon is a huge flying advertising space, an original support, very appreciated by the public and with a great geographical flexibility.
The balloon is also the vector of positive values such as freedom, ecology and authenticity that will enhance your brand and your message.
We offer tailor-made advertising and promotional solutions, from a simple banner on the envelope of one of our balloons to a hot-air balloon made entirely in your colours:
b]Advertising banner of 60 m2 of surface area fixed on the envelope of the balloon.
An economical advertisement for a one-off advertising or promotional campaign.
Suggested interventions: trade fairs, promotional events, commercial operations, new product launches, inaugurations, seminars... Or to reach a large audience by flying over areas with a high concentration of population (beaches, winter sports resorts, sporting events, festivals).
Advertising balloon made to your colors, in the shape of your choice, located at the desired location and height
The hot-air balloon in your colors evolves freely, flying at low altitude, every day of the year, according to the weather and the desired regions. It is an outstanding communication tool, a top-of-the-range ambassador for your company!
To reinforce these marketing and public relations operations, we can also organize on board the balloon, in free flight or in captive flight, the welcome of your guests: customers, employees, winners of a contest, journalists... EvénementCiel will be your contact to study the formula best adapted to your projects and will manage your balloon from A to Z.
Request for a quote Download our brochure