Captive balloon flight
Captive flight allows a large group of people to enjoy a unique aerostatic experience for a few moments, defying the laws of weightlessness.
The principle is simple: moored to the ground by ropes, the balloon rises from 20 to 40 meters in altitude. After a few minutes at the top, the balloon comes down again to change passengers and rises again in the air...
An obstacle-free area (100 x 100 meters) is necessary for the installation of the balloon. The quick installation takes only one ½ hour with a team of 2 people.
Children and adults are welcome to participate in this installation and the crew will answer all questions!
The captive flight can be an unforgettable memory for a family reunion, a wedding, a birthday...
We can make banners in your image, to be fixed on the envelope or on the nacelle.
During the day it's a fun activity, an opportunity to rise into the air and discover the surroundings.
In the evening the balloon becomes a luminous animation "Nightglow".
Discover also these balloon flights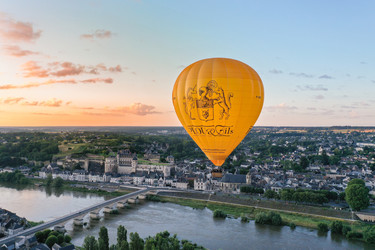 Internet exclusivity: Weekday flight
A very economical ticket!
From €189.00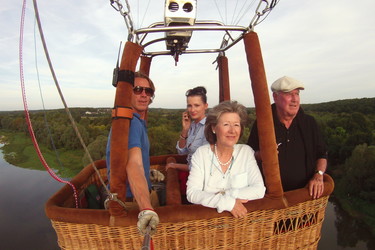 VIP balloon flight
The balloon is entirely dedicated to you!
From €699.00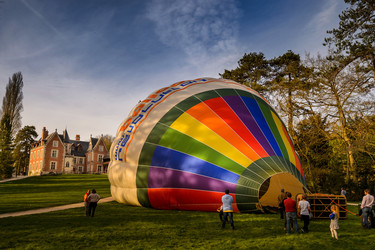 Vol Romantique VIP en montgolfière
Quoi de plus romantique qu'une ballade en montgolfière suivie d'une nuit tourangelle !
From €899.00