Shooting and aerial photography in a hot-air balloon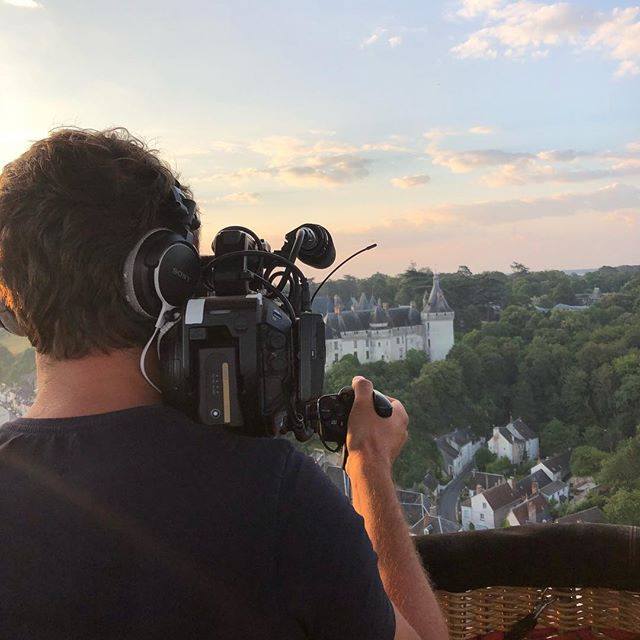 Balloon Revolution-EvenementCiel vous accompagne dans vos projets de reportage photos, vidéos, publicités, clips, longs métrages ou films documentaires. Le ballon vous est dédié le temps de votre projet et le pilote s'adapte à vos contraintes pour vous offrir les meilleures conditions de prises de vues aériennes.
La montgolfière dispose d'un grand nombre d'atouts : des points de décollage à la carte depuis des terrains privés ou difficiles d'accès, une stabilité imbattable, une vue à 360 degrés, une large amplitude en termes d'altitude (pas de plancher et un plafond à environ 3 000 m d'altitude), pas de déplacement d'air à basse altitude (contrairement à l'hélicoptère par exemple), une grande liberté de mouvement pour le photographe ou le cadreur, la possibilité d'emmener avec soi beaucoup de matériel… C'est l'aéronef idéal pour les prises de vue à la verticale.
Cependant, il est à noter que l'on ne maîtrise pas le parcours. On choisira donc la montgolfière pour des tournages spécifiques, en ciblant un secteur géographique et en intégrant la part d'improvisation du trajet dans le travail de captation.
We can provide you with game balloons, totally neutral and without markings. It is also possible, for your staging needs or for the shooting of an advertisement, to personalize our balloons (branding).
Le vol est sous l'autorité du pilote, qui garantit la sécurité du vol et le respect des règles de l'aviation civile. Nous pouvons participer aux repérages, établir les plans de vol et nous charger de l'ensemble des formalités administratives, des demandes d'autorisations. Nous pouvons également intervenir en amont de votre tournage, dès la phase de scénario ou de découpage technique, afin de vous conseiller et de vous orienter dans vos choix d'images aériennes
You have a project ? Contact us!