Romantic flight Discovery in a hot-air balloon
Take a Discovery Flight for two and spend a night in a luxurious troglodyte Bed & Breakfast in Amboise.
On board a human sized balloon, fly over the most beautiful castles of France and discover the vineyards and forests of Touraine as you have never seen them before. This ballooning experience has been designed to give you a unique view of "the garden of France". An unforgettable moment to share with family, friends, lovers...
After your flight, return to the meeting point or transfer to Amboise Troglodyte in our 4x4 vehicles.
Amboise Troglodyte offers spacious and quiet rooms, decorated with classic and period furniture. Located in Amboise, these troglodyte rooms will plunge you into a unique journey through time.
The little extra: for any purchase of a flight ticket, a tasting visit of the Caves Plou & Fils in Amboise is offered to you.
The program of your flight (about 3 hours)
Welcome at the meeting point and transfer to the take-off site in a 4x4 vehicle.
Security briefing and weather briefing. Inflation of the balloon in which everyone can participate
Embarkation for a free flight of one hour at the mercy of the wind, in a gondola with a maximum of 8 passengers.
On landing, "Toast to the Aeronauts" and "Aeronaut" graduation ceremony.
Return to the meeting point in our 4x4 vehicles
Discover also these balloon flights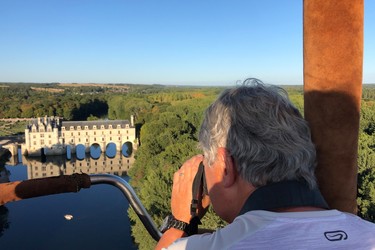 Discovery Flight
At sunrise or before sunset, experience a one-hour hot air balloon flight over one of the most beautiful regions of the world! Reduced rates for 2 and 3 passengers or more!
From €215.00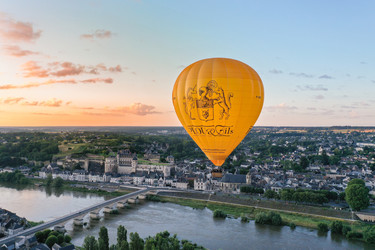 Internet exclusivity: Weekday flight
A very economical ticket!
From €189.00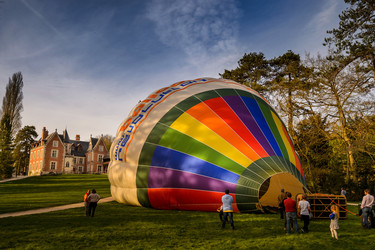 Vol Romantique VIP en montgolfière
Quoi de plus romantique qu'une ballade en montgolfière suivie d'une nuit tourangelle !
From €999.00